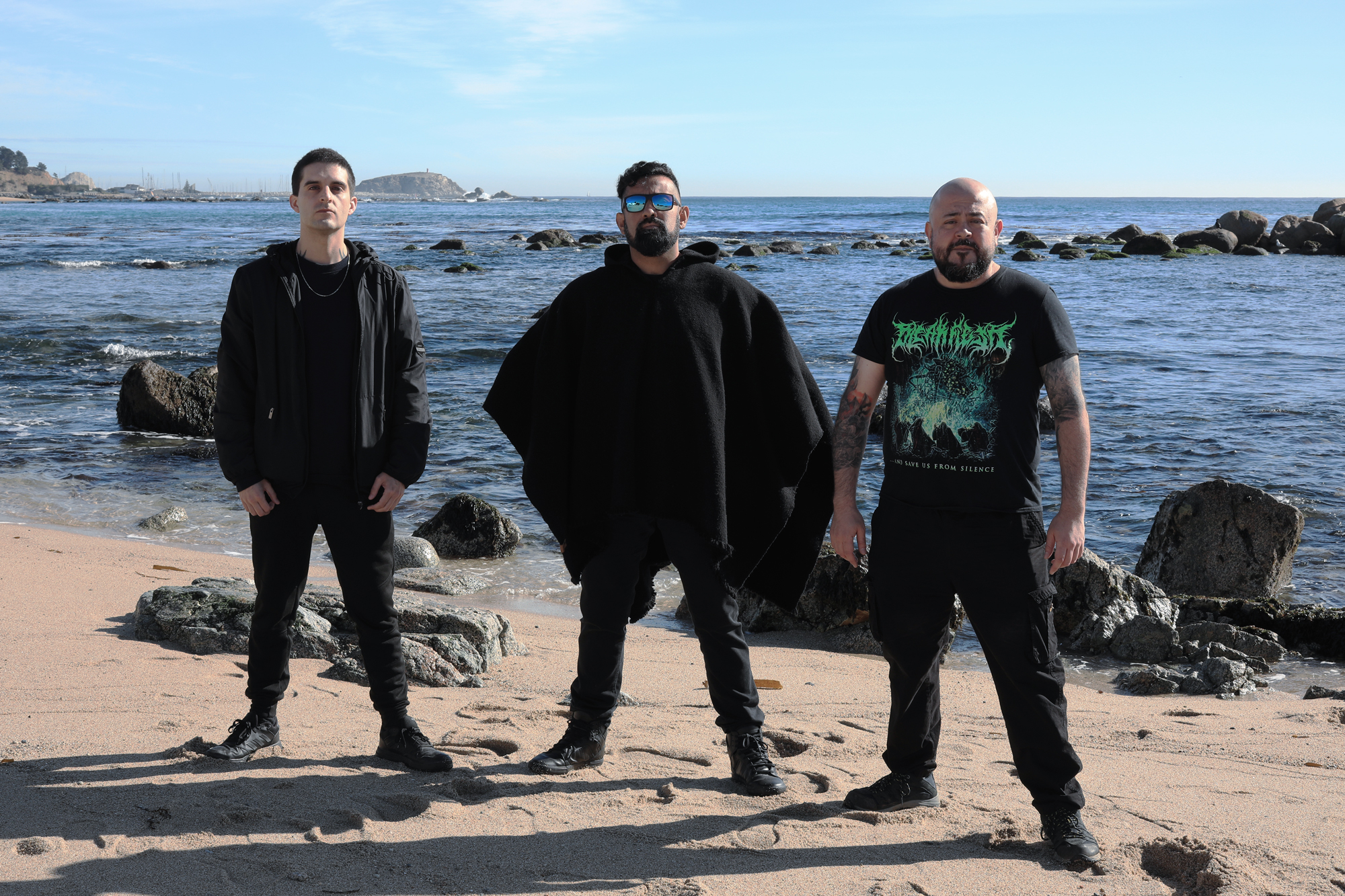 Formed in 2009 in Santiago de Chile. In 2013 the band releases "THE GATEWAY" EP presenting an interesting mix of genres like technical and melodic death metal with progressive touches. In 2014 Bleak Flesh released their first LP called "TRANSCENDENCE". On January 1st 2016 Radial Velocity was released as a single and became the first song recorded with Ngen on vocals. Bleak Flesh first official videoclip was revealed to the public on December 19th to promote the Single "The Spectral Path". The band released their third studio effort on April 10th 2017, a 7 track EP called "OVERCOMING REALITY" with all the classic songwriting elements but pushing the envelope further way.
Bleak Flesh's 2019 LP"... AND SAVE US FROM SILENCE" was released on August 6th. Nine track Technical Death Metal Journey with Symphonic, Neoclassical and Progressive influences, a tribute to a primitive and maybe divine creature with forgotten name that encourage our minds to have the unstoppable desire to create music. A force of nature that has been silenced throughout history. Featuring Marco Pitruzzella on Drums.
From left to right:
MATÍAS QUIROZ - GUITARS: Started to play guitar at a very young age, his formative years were a bit different from an average metal guy taking jazz and folk music lessons at first and then, a long and dedicated self-taught process that continues today involving music and songwriting as main goals. On 2004 he started Bleak Flesh, being the only original member and songwriter to this day. Favorite bands: Children of Bodom, Iron Maiden, Andromeda, Ayreon, Stratovarius, Spawn of Possession, Severed Savior, First Fragment, Death, Dissection, Sacramentum, Cardinal Sin, Helstar, The Legion, Wintersun, Eternal Tears of Sorrow and many more. Classical composers and non metal: Bach, Mozart, Shostakovich, Stravinsky, Hans Zimmer, John Williams, Dark Electronic Music from the 80's, Movie Soundtracks, Fusion Rock. Influences: Alexi laiho, Paul Gilbert, Jason Becker, Richie Kotzen, Greg Howe, Tony MacAlpine, Michael Romeo, Vinnie Moore, Yngwie Malmsteen, Chuck Schuldiner, Brett Garsed, Derek Taylor, Django Reinhardt, Jonas Bryssling and more. Matías likes to have a healthy life, no smoking, no alcohol, working out a lot, reading books, collecting action figures, comics, watching Sci-Fi movies and studying music.
ENRIQUE CARVAJAL - BASS: In 2000 a friend taught him how to play bass because he needed a bassist to complete the line up of a cover band, they played Metallica, Megadeth, Pantera, Sepultura, Death, Children of Bodom for about a year. After a long student recess, in 2008, he returned to bass and played on a King Diamond tribute band called Burning The Cross. In 2009 he became a member of Bleak Flesh. Also, Enrique was part of a band who played Chilean Folk Music, he left to devote time exclusively to the band. Favorite bands: Symphony X, Dream Theater, Andromeda, Adagio, Gorod, Obscura, The Haarp Machine, Tesseract, Death, Cynic, Atheist, Mastodon, Trivium, All Tomorrows. Non metal: Michael Jackson, Red Hot Chili Peppers, Disturbed, Dimitri Shostakovich, Horeja. Influences: Franck Hermanny, John Myung, Steve Di Giorgio, Jeroen Paul Thesseling , Dominic "Forest" Lapointe, Jaco Pastorius, Michael Manring. Enrique likes to ride his bike downhill, reading, politics and go to live shows.
NGEN KERRUFF - VOCALS: Songwriter and singer since 1998, he created and participated in a lot of death, black and folk metal projects over the years, took the vocal duties on Bleak Flesh in 2015 after he showed his amazing and powerfull vocal skills on the audition session. Favorite bands: Nile, Immortal, Cannibal Corpse, At the Gates, Deeds of Flesh, Dark Tranquility, Cryptopsy, Watain, Fleshgod Apocalypse, Dark Funeral. Classical composers and non metal: Shostakovich, Mussorgsky, Prokofiev, Chilean Folk Music. Influences: "Corpse Grinder" Fisher, Glen Benton, Olve Eikemo "Abbath", Thomas Lindberg. Ngen likes dark literature, epic fantasy, Sci-Fi and horror movies.